1863 Richmond Rifled Musket w/CS Linen Sling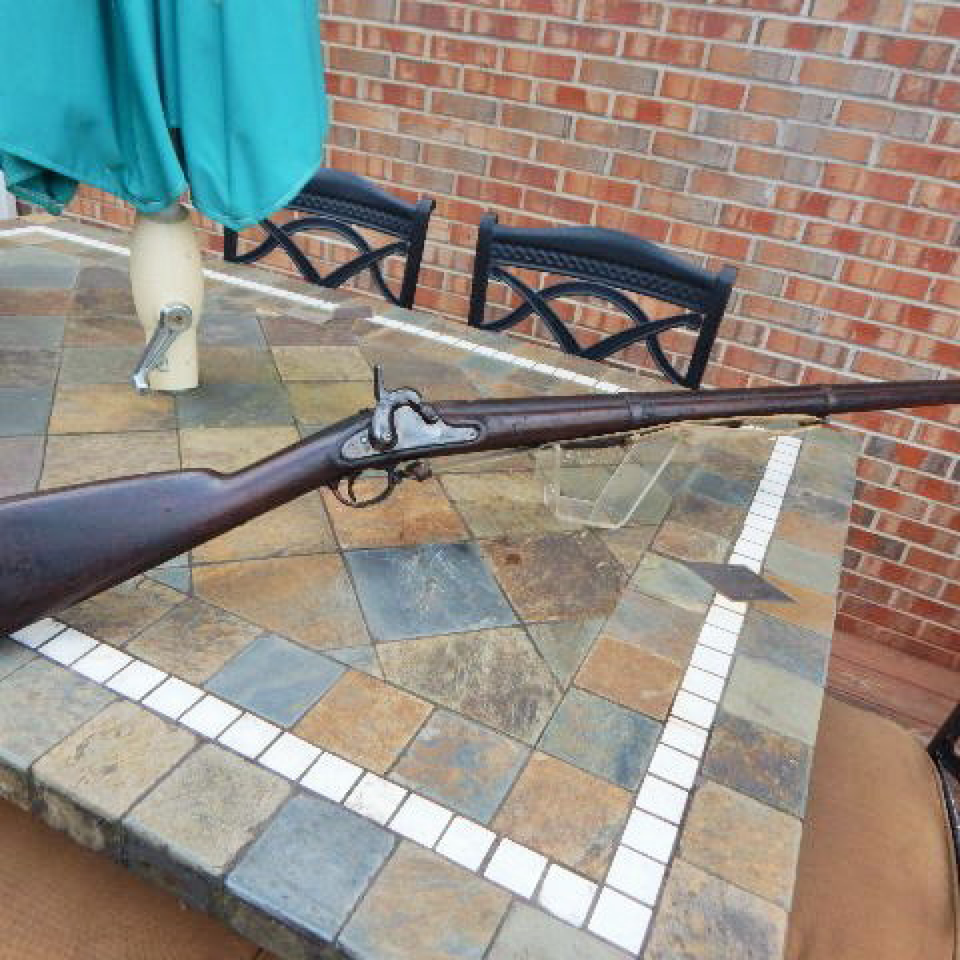 Price: Call for Pricing

Standard Confederate Richmond Rifle with low humpback lockplate, .58 cal. 3 band Rifled Musket.  Musket in good used condition& has not been cleaned. 40" rifled barrel with The V  marking still visible. Brown patina & has the CS  t shaped cutout for the rear sight which is missing. Metal is smooth except around the nipple area showing use. Low hump lockplate with C.S. Richmond & 1863 marks. Wood is in good used conditon with small stress crack around lock screws, no us markings & has two sets of iniitals cut into back stock Large TWK & earlier TH around the W. There is an area below the initials on the back stock which looks like a sword hit & is definetly period. Brass nosecap. Three barrel bands with the Us intact. Brass buttplate intact. Action works well on the CS Richmond Rifle. The ramrod is a Richmond style crude & has no threading. Sling swivels are intact. Original Confederate mfr. linen Sling strap with the leather attachment intact. Linen & leather show use. This rifle was made from the Harpers Ferry amory parts captured in 1861. The M1855 wood stock showe the cut out for the US Maynard primer system. These rifles were used the entire war by southern troops & heaven knows how many times these guns went to the Confederate armorys to repair or refurbish these weapons. A Civil War used Confederate Richmond Armory rifled musket. Still doing research on this weapon. I will. later, be able to give 6 mos. terms for the buyer on this Confederate longarm.