Colt Fluted Army Colt Revolver, Factory letter. SOLD!!!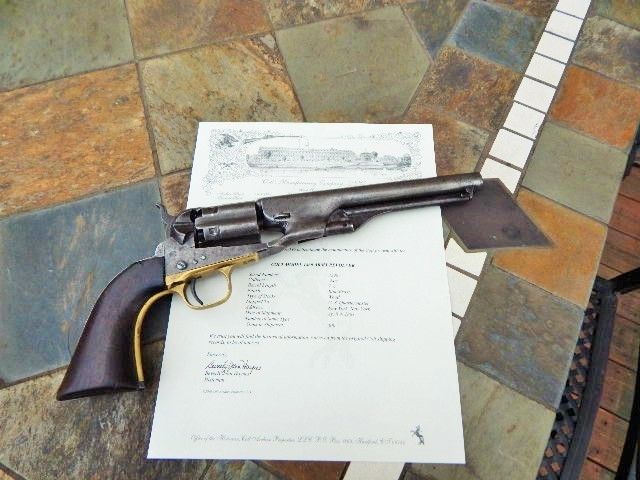 Price: Call for Pricing

Colt Fluted army revolver with 7 1/2" barrel sold to US Gov't on April 4, 1861 for the Fort Pickens, Florida help by sending ships with troops & supplies before the Confederates fired up on the fort. All matching revolver with 3290 serial no. Factory letter with revolver. Revolver in good used condition.